– Kid Sister Is Back with Alter Ego Jane Jupiter
Boxx Magazine | Kid Sister Is Back with Alter Ego Jane Jupiter
Saturday 17th October 2015,
News
Kid Sister Is Back with Alter Ego Jane Jupiter
Boxx Magazine August 22, 2014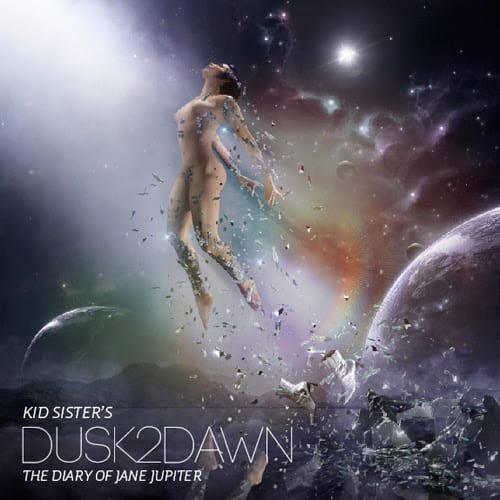 Chicago emcee Kid Sister (Melisa Young) had some cryptic words on her Facebook account this week, hinting at some unfortunate inner turmoil and growing pains, which might explain her absence from the scene since 2011's mixtape Kiss Kiss Kiss
Post by Kid Sister
But Kid rises again with her much anticipated new release DUSK2DAWN: The Diary Of Jane Jupiter that unveils her new alter ego for the first time. It features Dâm-Funk and production by Chad Hugo of the Neptunes. Listen to the whole thing right here and tell us what you think.
Related Post