For anyone listening to relevant music at the height of alternative culture, the Breeders' 1993 album, Last Splash (4AD), was a crucial part of the post-punk pantheon. The Breeders—especially the Last Splash-era lineup of twin sisters Kim and Kelley Deal, Josephine Wiggs and Jim Macpherson—are widely, and deservedly, recognized as essential alt-rock icons. But not for the same reasons as their contemporaries.
"It was popular at the time to be unhappy or depressed," explains guitarist Kelley Deal on the phone from her hometown of Dayton, Ohio. "But we weren't unhappy or depressed."
While bands like Nirvana validated generational angst, and the Kathleen Hanna-led riot grrl movement evangelized third-wave feminism, the Breeders existed almost in an altruistic vacuum with no real agenda beyond creating good songs. The beer-drinking bunch of Midwesterners (and one Brit, Wiggs) didn't compel—or even suggest—the listener to assume a certain worldview or wardrobe. In fact, all the band ever seemed to ask was that listeners enjoy the songs. And those songs were, as music journalist Michael Azerrad explains in the book that accompanies LSXX, 4AD's seven-disc, 20th-anniversary box set commemorating Last Splash, "passionate, unique and just plain sprinkled with fairy dust."
"As plainspoken and scrappy as the band members were, the music was full of intangibles, vivid vistas of imagery and feelings that you just couldn't put your finger on," Azerrad writes. "This was powerful intuition made real by hard-won experience and sheer talent."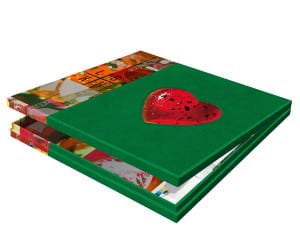 Kim Deal puts it simply enough in her section of the LSXX book (a gorgeous 24-page collection of musings and ephemera designed by Last Splash cover artist Vaughn Oliver): "We weren't riot grrl and we weren't grunge. Hopefully, we were joyful and natural."
The certified Platinum (and Billboard-charting) record was indeed an anomaly, and to Kim Deal's point, a joyful, natural one: Songs like "Cannonball," "Divine Hammer" and "Saints" were approachable enough to garner radio and MTV buzz, while the rest of the album pushed the idiosyncratic instrumentation and song structure of the band's 1990 debut, Pod. Kelley Deal remembers her sister dropping cymbals out of second-story windows to break them because they sounded too new, Macpherson playing wind chimes on "Invisible Man" and the spontaneous decision to mic her Kenmore sewing machine (set on zig-zag stitch) through a Marshall amp for the instrumental "S.O.S."
"There's a lot of playfulness to Last Splash," she remembers. That spirit is even more apparent while listening to LSXX's now 20-year-old demos, rarities and live sessionsand in reading the thoughts collected in the book—a project over which the band took complete creative control. ("I think 4AD said no to us maybe twice," Deal says about the curation process.)
Part of that ingenuousness might have something to do with the fact that until not too long before Last Splash's recording in January 1993, Deal—the band's lead guitarist—didn't know how to play her instrument.
"Everyone was so patient with me," she recalls. "Kim could have done my parts in a heartbeat. Anyone could have, really. I had people taping my strings for me; they knew my experience level. But my playing comes across as so naïve; there's a vulnerability. There are so many things I'd do differently if I knew then what I know now, but it's so unaffected, and I think people can hear that.
Conversely, by the time Last Splash was recorded, the other Deal sister Kim was an established indie icon. She had toured the world with the Pixies and gained a reputation as a brilliant songwriter, having penned two signature Pixies tracks ("Gigantic" and "Silver") and singing on many others. With the Steve Albini-produced Pod—which Albini has called one of his greatest works—she endeared herself even further to music critics and lo-fi lovers. She also gained an all-important supporter in Kurt Cobain, who would later ask Albini to emulate Pod's drum sound on Nirvana's In Utero, and the Breeders to open for his band on that album's 1993 tour before the Ohioans went on to play the 1994 Lollapalooza tour.
The momentum slowed later that year, however, when Kelley Deal was arrested for heroin possession and went to rehab. After a hiatus, several side projects and relocations, the Deal sisters again toured and recorded as the Breeders (most recently releasing the Fate to Fatal EP in 2009). In the summer of 2012, with the 20th anniversary of Last Splash looming, the sisters decided to approach Macpherson and Wiggs about a proper commemoration. In line with their festival roots, the band will perform Last Splash in its entirety among a slew of club dates across the United States and Europe, at the Deerhunter-curated All Tomorrow's Parties festival in June and Chicago's Pitchfork Festival in July.
"Kim and I just started talking about the anniversary and that conversation became, 'Should we do some shows?' which became, 'How many shows?' Then the tour became the impetus for the [LSXX] box set. It just kind of happened," recalls Kelley Deal, who has kept herself busy in the interim with her new band R. Ring (which is also touring this spring), knitting scarves and designing fonts. (She's also the author of Bags That Rock: Knitting on the Road with Kelley Deal.)
"This is not a team of professionals," she adds, laughing. "We're really just schlepping around."
From the vantage point of having completed two warm-up shows, Deal says now that the initial anxiety of performing such a lauded body of work after 20 years has passed, it's not boring or confining at all to stick to playing the whole album every night.
"There's something incredibly wonderful about it," she says. "It's a very clean contract between us and the audience. We're not wrapped up in figuring out what we're going to do. It's like, 'This is the show. This is the set list. You already like it. Thank you very much.'"