Why Boxx Magazine?
To change the status quo of the music industry.
It is our goal to make Boxx not only the most comprehensive site for women in music but also the most encouraging site moving beyond barriers of genre, gender, age, race, or any other physical trait.
Music is about more than an image.
So please stay, hang out, discover, and share with your friends.
Yes, you guessed it, females have two X chromosomes, so we added the extra X to our name.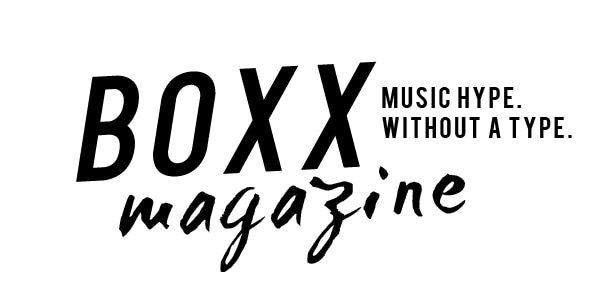 Staff
Selena Fragassi – Founder/Editor-in-Chief – @selenafragassi
Selena has had quite the journey as a rock critic and entertainment journalist. She was once pen pals with David Sedaris, spent the day with Jack White in Nashville, wrote one of the first American stories on Adele and was asked to be Frank Black's nanny. Her first clip was a letter to Donnie Wahlberg published alongside her AYSO photo in Tiger Beat. Since then, she has been the pop/rock critic for Chicago Magazine and music editor of women-focused Venus Zine. Her work has appeared in The New York Times, Nylon, eMusic.com, The A.V. Club, Chicago Tribune, Chicago Sun-Times, Time Out Chicago, Paste Magazine, Blurt, Under the Radar, UR Chicago, Newcity Chicago Magazine, and PopMatters.com. Get a hold of her at selena@boxxmagazine.com.
Brett Marlow – Senior Editor/Brand & Social Media Director – @brettamarlow
Brett owes much to VH-1's Pop-Up Video, where his love affair with women in rock 'n' roll all started at the age of four. Since then, no matter the ever-changing scope of the music industry, the ladies of the '90s have been  his biggest influences for becoming a writer. Turning a little childhood dream into reality, he's interviewed, hung out with or performed on stage with many of his idols. He even touts the title of being called "laser sharp" by indie-rock queen, Liz Phair. When not belting out the best of the '90s in the shower or kitchen, Brett has lended his quirky, humorous and informative fly fan-boy writing style to the likes of the Chicago Reader, ChicagoMusic.org, Venus Zine, the Chicago Sun-Times, Mindful Metropolis, and Beautylish. Brett also runs communications, social media, branding and publicity for designer city totes brand, Pine & Plastic. Get a hold of him at brett@boxxmagazine.com.
Molly Lynch – Senior Editor/Copy Chief – @molly_lynch
It's hard to pinpoint an exact moment when Molly developed her unapologetic appreciation for women in music. Maybe it was at age 8 when she purchased her very first album – Jewel's Pieces of You – or maybe it was during those angsty teen years, driving through the cornfields of Southern Illinois while blasting Joni Mitchell's Ladies of the Canyon in her 1999 Mazda Protégé. When she's not writing and editing stories for Boxx, Molly is most likely chopping Brussels sprouts in her kitchen while belting Liz Phair's Exile in Guyville from start to finish, an album she claims to define her twenties. A copywriter by day, Molly has also written and edited for Venus Zine, Luxury Home Quarterly and Forbes Travel Guide. Get a hold of her at molly@boxxmagazine.com.
Genevieve Diesing – Contributing Editor – @GenDiesing
Genevieve Diesing is a Chicago-based writer and editor who loves food, comedy, music and cats. Probably in that order. She's written for the Atlantic.com,Chicago Tribune, Chicago Sun Times, Time Out Chicago, and more. She also helps run a charity that donates books to prisons (freebookscharity.org) when she has time. Mostly she is proud to work among her fellow Venus Zine alums at Boxx! Check out what she is up to at gendiesing.com. Get a hold of her at genevieve@boxxmagazine.com.
Emi Peters – Social Media Editor – @emipete
Emi is a music-obsessed content creator with an affinity for travel, live music, and female rappers. A former intern for Venus Zine, Emi has written for Venus, Gapers Block, and Pop 'Stache. Get a hold of her at emi@boxxmagazine.com.
Lauren DeGroot – Contributing News Editor – @L_e_dg
Lauren DeGroot is an artist, writer, and music enthusiast who is recovering from completing undergrad in the arctic metropolis that is Chicago. Whilst beginning to pursue an MS in Mental Health Counseling, she dabbles in an array of subcultures including but not limited to: punk rock, motorcycles, coffee, and Twitter. Get a hold of her at lauren@boxxmagazine.com
Work With Us
We need your help! Become a Boxx Magazine Intern
All music-related inquires should go to selena@boxxmagazine.com.
If you'd like to advertise or partner with us please email info@boxxmagazine.com.
Contact Us
info@boxxmagazine.com
Boxx Magazine was founded in 2012 by Selena Fragassi and Jordan Young. Jordan left the organization in December 2013 to pursue other opportunities.