Amanda Palmer – Theatre Is Evil (8 Ft.)
Boxx Magazine Amanda Palmer – Theatre Is Evil (8 Ft.)
Saturday 26th March 2016,
News
Amanda Palmer – Theatre Is Evil (8 Ft.)
Crystal Erickson December 3, 2012
Overall Score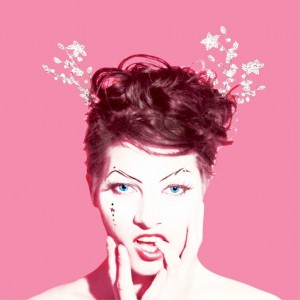 Amanda Palmer is nothing like her musical peers. Palmer first debuted as one-half of the dark cabaret duo The Dresden Dolls and maintained her theatre roots in her next band, Evelyn Evelyn—a conjoined twins musical duo that belonged in a sideshow for the Browning classic "Freaks." Her solo career began with Who Killed Amanda Palmer, an album that borrowed heavily from leftovers of then Dresden Dolls' B-sides album No Virginia. On Theatre Is Evil, Palmer finally comes into her own on an album that sounds like a solo effort, and is more revealing as Palmer the person—not the persona.
"Do It With A Rock Star" is the album's first single, with has an '80s glam rock vibe with an Andrew WK party hook courtesy of Palmer's backing band The Grand Theft Orchestra and Grammy-nominated producer John Congleton (David Byrne, Modest Mouse, Erykah Badu, Marilyn Manson). The music video was co-directed by Flaming Lips frontman Wayne Coyne who returned the favor after Palmer appeared on The Flaming Lips' cover of Roberta Flack's "The First Time Ever I Saw Your Face." Later on the album, Palmer channels Ric Ocasek on the super melodic verses of "Killing Type," a song about men killing men in wars, in mercy killings or in any other circumstances ("I wouldn't kill to get you back/ And I've officially been asked/ I couldn't kill to save a life/ I'd rather die a peaceful piece of shit-bait shame-filled coward").
While it's thrilling to hear so many different sides to Palmer, the musician remains at her best when she sings sad songs of heartbreak. The breakdown of a relationship in "The Bed Song" is so dire, you'll lose faith in your current relationship and never want to fall in love again. Though the standout track on Theatre Is Evil is "Bottomfeeder," a beautifully melancholic song whose lyrics attempt to shake a painfully nostalgic listener to her senses, which appears to be a love letter to Palmer herself. Or maybe one from the denizens of fans who flock to her, and will continue to do so.