– Babes, Broads and Bitches: Natalie Duke's Showcase Features Women Who Rock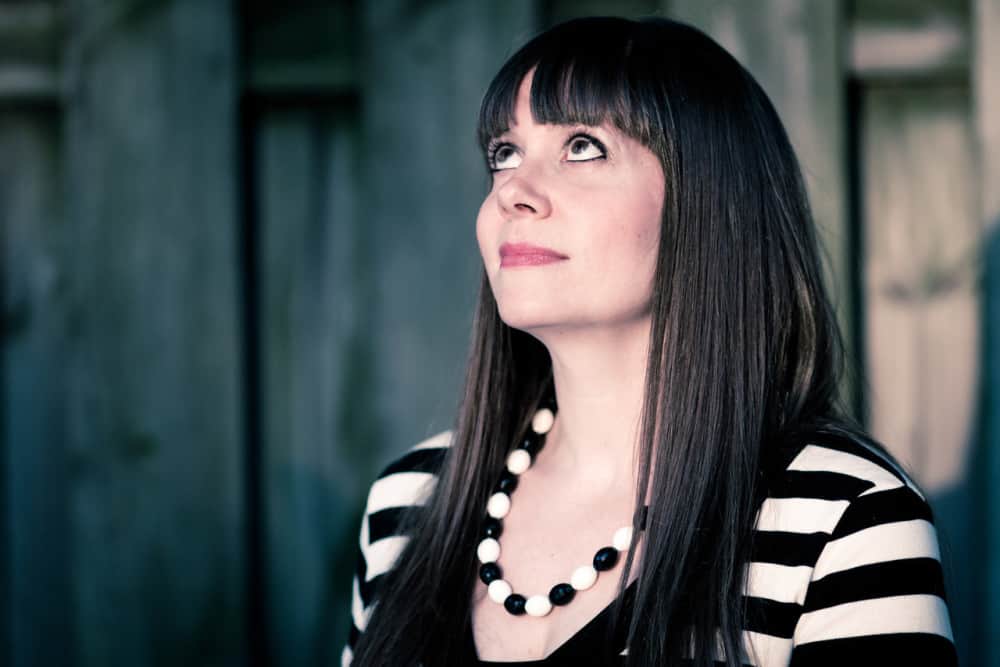 In the wise words of Lily Allen, it's hard out there for a bitch, but Natalie Duke is making it just a little bit easier. The Chicago songstress began a feminist showcase for local female artists only six short months ago, bringing together four talented women every first Friday of the month at Lincoln Avenue's Elbo Room. The showcase gives women an opportunity to both market their music and network with other female artists, as well as give back to the community by donating 10 percent of proceeds to various womens' charities in the city.
"We make connections, and sometimes the [other participants] will invite me to open for them at their shows. We talk about ways to market ourselves. They become my fans and I become their fans," Duke says as we chat over the phone. "It's a pretty basic goal just to say, 'Hey, women are here in Chicago, and we rock, so pay attention to us.'"
Duke got the idea after reading a post a fellow musician friend shared about the under-representation of women in the music industry. She already had a residency at the Elbo Room and wanted to turn it into something more, so she began inviting other acts to join her in a monthly performance, aptly naming it "Babes, Broads, and Bitches."
"I've gotten a lot of flack for the name. People either love it or hate it, which to me probably means it's good," Duke says. "I specifically wanted to use words that kind of have a negative connotation, because I wanted to take away from that negativity."
It's something she knows first-hand. Spending a chunk of her childhood smack in the bible belt of Nashville, Tennessee, Duke has seen her fair share of sexism.
"I feel like female musicians get stereotyped, and I've run into that a lot myself. When people ask what kind of music I play, I hate saying singer-songwriter because they immediately think I'm playing sad songs about how I miss my ex," she says, noting she does in fact have songs about exes and love. "But I try to write things that are a little further reaching than that. I want to be like, 'Just listen! You might like it.'"
Duke has been playing music for the majority of her life. She began singing in commercials and cartoons at the age of eight, and branched into songwriting when her family moved from Chicago to Nashville in her early teens. Performing at open mic nights throughout her early twenties, she honed her unique style of sweet meets sultry and sarcastically-tinged pop. In 2008, Duke returned to her Chicago roots to write and record her debut album, Black Sheep
"I just felt like I fit in more as a musician in Chicago," she says. "My lyrics and my song topics can be a little risqué, so I feel like I can relate to people more in Chicago than in Nashville."
Duke explains that despite Nashville's reputation as Music City, USA, it's teeming with aspiring musicians, too, primarily of the pop country persuasion. With hopefuls competing for gigs on every corner, it's more than difficult to get people to pay attention.
"The industry is just so flooded and there's so much talent out there, the people that really break through and gain a fan base and actually grow as musicians are the ones that are willing to work their asses off. If you're not one of those people that are dedicated to it every single day and constantly thinking of new ways to market yourself, then you get left behind. That's the biggest thing I've learned."
Now an industry veteran, Duke has also learned to stand up for the music she makes—no matter where she's producing it.
"Don't be afraid to be called a bitch. People call me a bitch a lot, and I'm like, 'You know what, thank you.' To me that just means I'm a woman, I'm a leader, and I speak my mind," she says. "Sometimes I get crap for being a feminist—people equate it with misandry. But I don't hate men, I love men. I just feel like men and women should be equal, and that's it. I'm not the type to just sit down and shut up, and I think all women should be more like that."
To get tickets for Babes, Broads and Bitches, visit the Elbo Room's website