– Boxx's Top 10 Album Covers of 2013
Boxx Magazine | Boxx's Top 10 Album Covers of 2013
Wednesday 20th January 2016,
News
Boxx's Top 10 Album Covers of 2013
Gillian McGhee December 20, 2013
Boxx couldn't let the year end without taking a look back at music's high notes. From our favorite albums and music videos to the breakthroughs and comebacks we didn't see coming, our critics have assembled a yearbook of Top 10 lists. Today, we list our favorite 10 album covers of 2013 (in no particular order). Stay tuned in the days ahead for more coverage, culminating in our 2014 preview.
Yeah Yeah Yeahs – Mosquito
Yeah Yeah Yeahs deliver with this creepy, yet colorful cover art; it reminds us of the glory days of early Nickleodeon or Toy Story. We're just glad mosquitos aren't big enough to pick us up and suck our blood… Yikes!
Hem – Departure & Farewell
Brooklyn folk band Hem pays homage to their East Coast stomping grounds in their fourth studio album. The map embedded within the body illustrates how the places we are from become a piece of us.
Kate Nash – Girl Talk
Kate Nash, one of our favorite angsty Brits, highlights her Riot Grrrl influence with this D.I.Y. cut-and-paste record cover (you can hear it most in "Sister"). This adds to Nash's self-made aesthetic.
Glasser – Interiors
Glasser, aka Cameron Mesirow, plays with aural architecture and stylized vocal patterns on the album art for Interiors. This trippy image perhaps alludes to the complexity of navigating our own interiors.
The Uncluded – Hokey Fright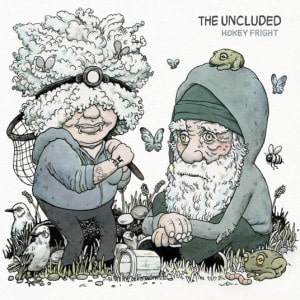 The new project of The Moldy Peaches' Kimya Dawson and Aesop Rock melds apologetic whisper-indie with rap. We won't read much into this art, but the drawings are cute, yet dark, perhaps representing the project's duality.
Janelle Monáe – The Electric Lady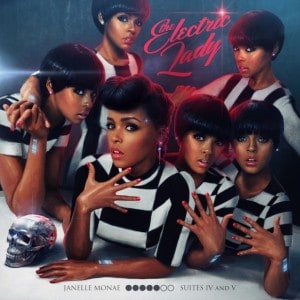 The ever dreamy Monáe, who also made our Breakthrough Artists list, kills it with her album art for The Electric Lady It's classy, clean and mysterious—notice the chrome skull in the corner.
Rilo Kiley – rkives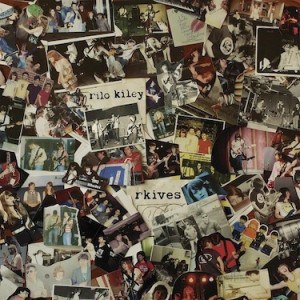 Points to Rilo Kiley for being clever. This collection of the indie rock band's B-sides, unreleased songs and rarities is an audio scrapbook or collage that mimics with its D.I.Y. aesthetic.
Against Me! – True Trans EP
True Trans depicts serial killer Jame "Buffalo Bill" Gumb from Silence of the Lambs, who is often incorrectly labeled as transgendered. The harshness of the black and white etching seems to illustrate Laura Jane Grace's life-long struggle. And we're willing to bet the band's Transgender Dysphoria Blues cover will be on 2014's album art list.
Allison Weiss – Say What You Mean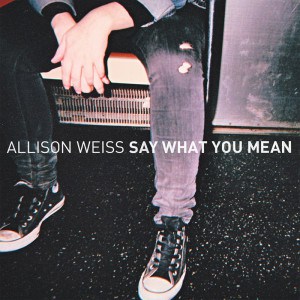 The cover of Say What You Mean, a record made possible by crowd sourcing, plays heavily to the pop punk aesthetic. Anyone in that scene will instantly be drawn to this image and see themselves in the same place—it's that inclusive quality that landed the singer on this list.
Courtney Barnett – How to Carve a Carrot into a Rose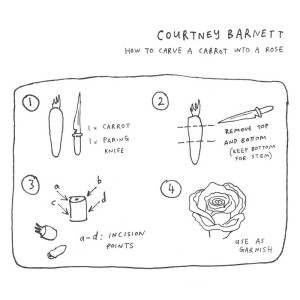 This Melbourne, Australia native provides her listeners with a unique instruction guide with her album cover that unveils the impressive art of How to Carve a Carrot into a Rose. Somehow, we think it's a little more complex than her hand-drawn diagram.
Did we leave someone out? Tell us what album art you fell in love with in the comments below!
Also check out:
Boxx's Top 10 Concerts of Year
Boxx's Top 10 Breakthroughs of the Year
Boxx's Top 10 Comebacks of the Year
Boxx's Top 10 Collaborations of the Year
Boxx's Top 10 Music Videos of the Year
oxx's Top 10 Male Boxxes of the Year
Boxx's Top 10 Fem-Powered Moments of the Year
Boxx's Top 10 Albums of the Year
Related Post


Boxx's Albums of the Year 2014