Boxx Magazine | Ciara – Ciara (Epic)
Friday 25th March 2016,
News
Ciara – Ciara (Epic)
Crystal Erickson August 15, 2013
Overall Score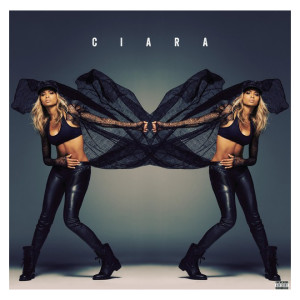 While Beyonce and Rihanna capture all the hype, Ciara has been a consistent presence in the industry since the 2004 debut of Goodies, which deemed her the crunk princess, capable of making bass-heavy dance anthems comparable to Usher's "Yeah." Ciara has remained a hitmaker throughout her career, despite the lack of recognition she gets in the mainstream and on the charts. Her sound is a mixture of old school R&B, hip-hop and pop in the spirit of her favorites, Michael and Janet Jackson, SWV and Missy Elliott, among others.
The singer's fifth, eponymous album is a welcome comeback from 2010's Basic Instinct, her final release on LaFace Records before leaving the label over promotional issues. Her new album finds her on Epic Records and reunited with L.A. Reid, the man who discovered her in 2003. The album is classic Ciara—confident, sexy, danceable—yet hit-heavy and more calculated than previous albums and continues to distance the singer from her crunk beginnings while still channeling the classics.
Ciara begins with ladies' anthem "I'm Out," which features Nicki Minaj, who returned the favor after Ciara appeared on Minaj's Pink Friday: Roman Reloaded. Minaj later appears on a second track called "Livin' It Up." The album's lead single is "Body Party," which samples the Ghost Town DJs' 1996 hit "My Boo" and features Ciara singing in a higher pitch than usual. "Where You Go" is the album's slow jam and features the rapper Future, Ciara's current beau. Ciara is fiercest on "Super Turnt Up," where she raps in a style that is completely like idol Missy Elliott both in lyric and delivery. Missy probably doesn't mind; it was her, after all, who helped Ciara teach folks how to "1, 2 Step" back on the singer's first album.
Overall, Ciara is a solid release, tighter in form and slightly poppier than previous efforts. It will probably attract new listeners to the underrated pop star, yet the music is still satisfying to long-time fans.