– Didi Negron Deemed Spokesperson For 2015's "Hit Like A Girl" Contest
Boxx Magazine | Didi Negron Deemed Spokesperson For 2015's "Hit Like A Girl" Contest
Wednesday 20th January 2016,
News
Didi Negron Deemed Spokesperson For 2015's "Hit Like A Girl" Contest
Lauren DeGroot October 3, 2014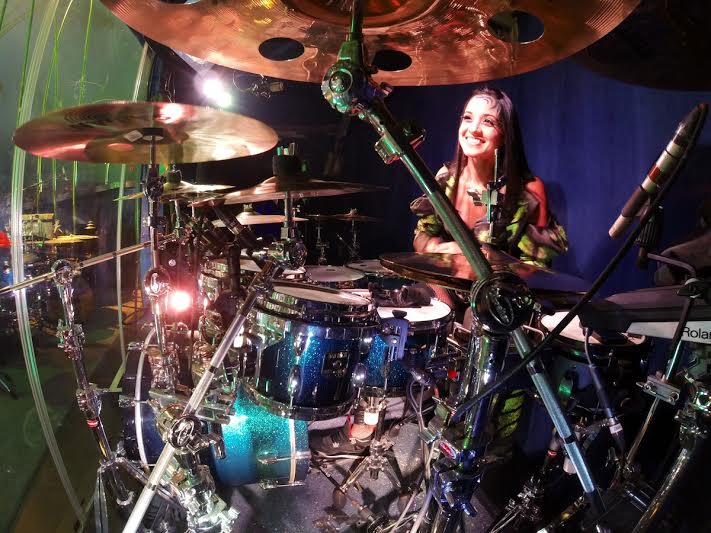 The drummer for the prestigious Cirque Du Soleil's "Amaluna," Didi Negron, has been named as the celebrity spokesperson for 2015's Hit Like A Girl contest, a competition targeted to female percussionists now in its fourth year.
The competition begins January 15, 2015, and Negron is eager to share her expertise and experience. On becoming the spokesperson, she said, "I am excited to start this journey as the spokesperson for the 2015 Hit Like A GirlDrumming Contest. A critical issue facing young women today is overcoming the obstacles society places on them. This is especially true in the field of contemporary drumming. The Hit Like A Girl Contest has lowered those barriers by raising the visibility of today's female drummers and inspiring a new generation of girls to play drums. I am proud to be in a position to influence these aspiring drummers that have so much to show the world."
The contest is unique for a handful of reasons: 1) Ladies only. 2) There are two age groups (under 18 and over 18). 3) You have make under $30k/year to enter at all. These requirements ensure that the exposure and opportunities of the contest are going to those who will truly benefit the most from it.
Co-founder Mindy Seegal Abovitz is elated to have Negron aboard for 2015, stating, "It is an honor to have such a talented, unique and hard-working drummer as our 2015 spokesperson. Didi is as vibrant on the drums as she is in person and is a perfect role model for future drummers."
Related Post