– GOAT – Commune (Sub Pop)
Boxx Magazine | GOAT – Commune (Sub Pop)
Saturday 19th September 2015,
News
GOAT – Commune (Sub Pop)
Ashley Brooks October 1, 2014
Overall Score
3.5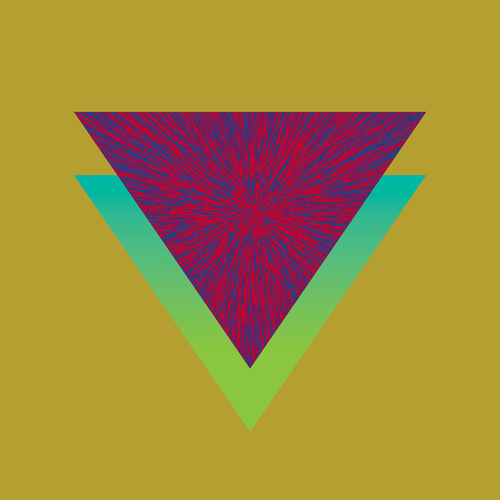 The band GOAT has managed to maintain an elusive cover since its debut album World Music premiered over two years ago. Its fusion of experimental, tribal and psychedelic sun salutations is not quite placeable in any defined musical tradition, and yet there is something familiar beneath the surface that has evoked a remarkable response from listeners the globe over. Members of the band have stated that the music they make is "world music," but in actuality, everyone plays world music.
Perhaps this is why GOAT prefers to remain in a shroud of anonymity, the members' faces and identities concealed behind elaborate costumes and masks, which Baby GOAT states are inspired by drawings from Karl Lagerfeld. The legend goes that the current incarnation of GOAT descended from distant relatives in the village of Korpilombolo, Sweden, who practiced voodoo and cursed the town after its invasion by Christian crusaders. The band of musicians who were exiled from the town would later begin playing songs under the name GOAT, and three of the band's core members are said to have descended from these original townsfolk.
The cloaking and masking of personal identification seems to mystify the GOAT clan further, and allows the listener to imbue their cosmic cacophony with whatever traits he or she wishes. In a sense, GOAT is able to return to the stream of collective musical unconsciousness, where all world music is said to emerge from. The band's songs are heavily inspired by regional folklore, and the spirituality of cultures extending outside their native Sweden.
With the group's new release, Commune, earlier ideas are expanded upon and let loose in an exploration of consciousness and free-form structure. Baby GOAT explains, "Not everyone involved in the live setting have been playing together forever, but the thing with Goat is that it is more a state of mind. People are involved in various degrees. They [taught] us to play without thinking and that creates the music when we play."
On the new record there is the feeling of wandering in to catch an improvisational jam, and despite the flowing, undefined flow from song to song there is a definite progression on the record. The opener, "Talk to God," parallels concepts opened up in this summer's Khun Narin's Electric Phin Band release, and takes them in a direction marked by the path of least spiritual resistance. On "To Travel the Path Unknown," the beginning lyrics state, "There is only one true meaning of love/And that is to feel positive force in the constant creation of evolution." This seems to sum up the intention of GOAT, and this concentration is able to carry the album through what could otherwise be considered a conglomerate merge that meanders and functions without aim.
There is a definite message in GOAT's music, and this is to manifest the creative flow that lies in stillness and non-thinking. While this concept can be utilized in any portion of our lives, GOAT manages to tap into it with immense effortlessness. Whether or not this is due to their cultural roots and supposed age-old generational ties to the band, the collective of musicians manage to create a natural dynamic without becoming mawkish. This is a fine line to walk, particularly because of their multicultural costuming that found its roots in no particular tribe, and their unwavering commitment to personal obscurity. These aspects could easily make the band feel showy or hokey. While the story of GOAT does seem a bit hard to believe, their music does not feel at all contrived. Commune takes the concept built in World Music and moves it further, to a place where those who invoke the spirituality of nature and stillness can begin to truly celebrate what they've found.