K. Flay Delivers More Bite in Her New Album Life As A Dog
Boxx Magazine K. Flay Delivers More Bite in Her New Album Life As A Dog
Sunday 20th December 2015,
News
K.Flay Delivers More Bark and Bite in "Life As A Dog"
Joyce Sparks August 1, 2014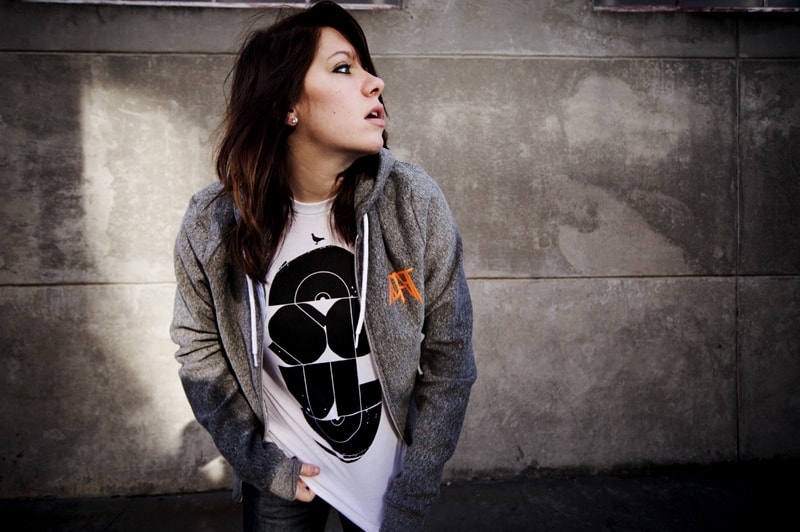 Even if the title of gangsta rap fit, 29-year-old Kristine Flaherty (aka K.Flay), probably wouldn't wear that hat. With a style reminiscent of indie rap, mixed with kick-ass girl power lyrics, Flaherty keeps true to the formula she used for her early EPs and compilations on her latest release Life As a Dog. The album, released June 24, comes a year after her break from record label RCA, upon which she released the EP What If It Is in 2013. Lyrically catchy, head-bangingly energetic and down-to-earth, Life As A Dog is a record that is both homegrown and delivers a variety sounds while Flaherty stays true to what makes her so different: those smooth vocals, quick 16s and not being attached.
Her career started out somewhat as a parody when Flaherty was listening to hip-hop and rap with friends during her freshman year at Standford University, and she boasted that she could make songs just like the ones being played on the radio—with dope beats, catchy hooks and misogynistic lyrics on a loop. One night, Flaherty wrote a song for fun and called it, "Blingity Blang Blang." But the jest backfired. The Wilmette, Illinois native found that she actually enjoyed creating music. She continued to write songs throughout her school year and by the end of her sophomore year Flaherty was performing, no doubt inspired by her late father (he died while she was high school) who was an avid musician.
With her two-year contract with RCA up, Flaherty admits she was in a weird space. "I was a little bit unsure where and what I wanted the next step to be, and what kind of music I wanted to make," she says. Once she honed in on a new indie-rap sound, her music began to take form again.
"I was creating music and uploading it to a private playlist and calling it Life As A Dog," she says. It was a conscious symbolism of her being free from her contract at RCA Records and starting her music career over again, from the bottom up.
"As the songs started to take shape, I started to think of an album title, but I just kept coming back to that original nickname," she adds. "It's like when you don't think about it and don't have that pressure of creating something, the first version or title is usually the best."
To fund her independent release, Flaherty started a Pledge Music campaign with no expectations for how much money she could raise. In six days, she nearly doubled the goal. Part of it was the intense reaction she had welcomed from a recent stint on the Vans Warped Tour. People started following her including new collaborators like Billboard and and Justyn Pilbrow. "Basically, I went to people's houses and studios with no agenda aside from making good music, which made it natural and organic."
In turn, Flaherty's sleek, inspirational lyrics continued to fuel the idea that a female rapper doesn't have to evoke harsh lyrics. The second song on the album, "Make Me Fade," is in fact a slowed down ode and a switchup from the speed versatilely of her other songs. "It has a little more vibe. Most of my set [on tour] is head-banging and jumping around, so it's cool when you can have shows that have tempo and dynamics."
Flaherty just recorded a video for the track, "Thicker Than Dust." The concept is a feeling of not being attached or connected to people or space. It's about having fun and being around friends, which is exactly where you can find her nowadays. Every day she wakes up in a different city with a different call time and a different crowd. If there wasn't a space for a female rap, punk, badass, Flaherty just created one.
Related Post


Boxx's Albums of the Year 2014