– Kaki King Announces Impressive New Multi-Media Experience
Boxx Magazine | Kaki King Announces Impressive New Multi-Media Experience
Monday 03rd February 2014,
News
Carla Bruni Returns to North America for Three Special Dates
Kaki King Announces Impressive New Multi-Media Experience
Boxx Magazine January 29, 2014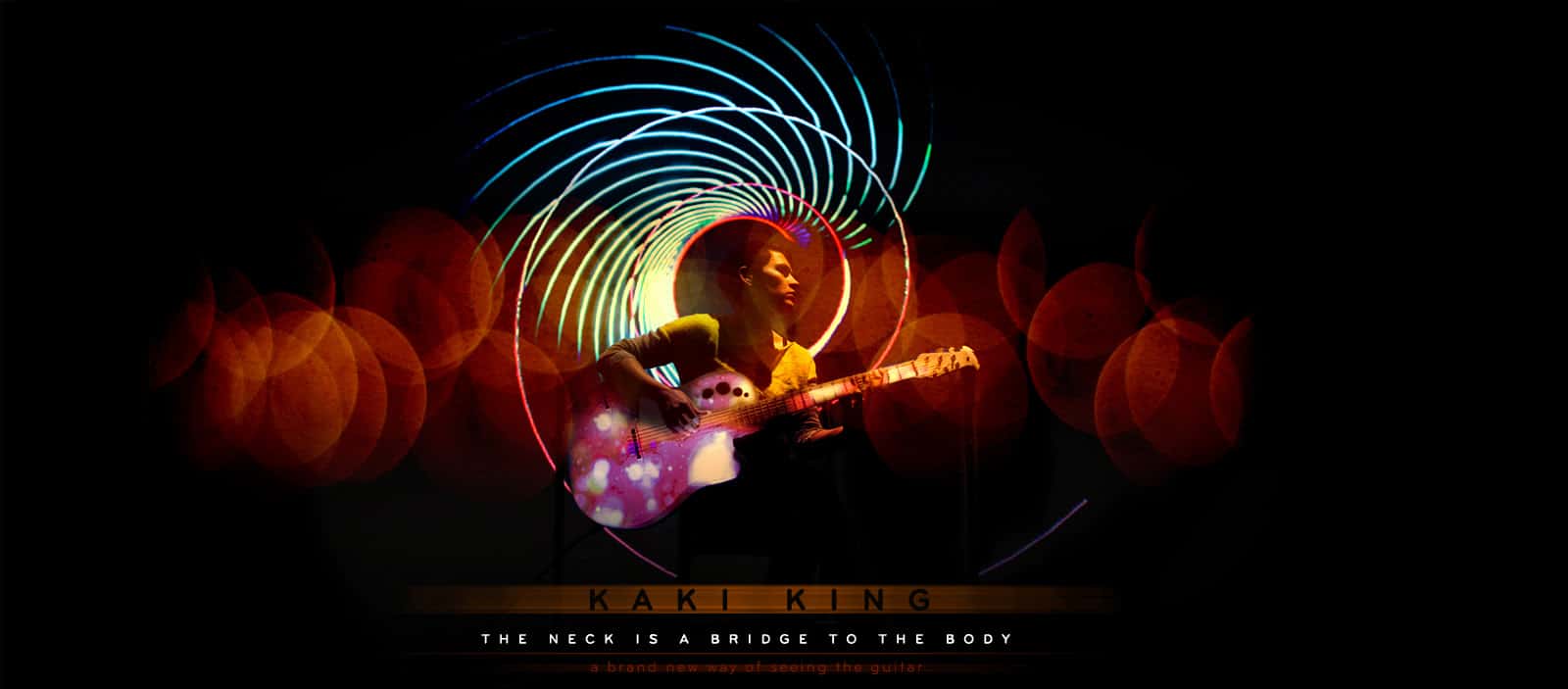 Kaki King has announced the premiere of a groundbreaking new work. The Neck Is A Bridge To The Body sees the renowned guitarist/composer joining forces with Visual Performance pioneers Glowing Pictures to construct an innovative, immersive multi-media production in which The Guitar itself takes centerstage. The Neck Is A Bridge To The Body will debut March 6th at Brooklyn's BRIC House Ballroom, with performances scheduled for 7:30 PM and 9:30 PM – for complete ticket information, please visit bricartsmedia.org/events/in- concert-kaki-king-glowing- pictures-the-neck-is-a-bridge- to-the-body
King and Glowing Pictures – known for their work with such artists as Animal Collective, David Byrne & Brian Eno, Beastie Boys, and TV On The Radio – have reconceived The Guitar as a screen for a remarkable range of new digital projections. Luminous visions of genesis and death, unexpected textures and skins, are cast onto a Ovation Adamas 1581-KK Kaki King Signature 6-String Acoustic guitar customized specifically for this production. The Guitar gradually evolves, taking on a living, breathing existence of its own, complete with friends, family, and complex skeletal, muscular and nervous systems. Provocative and moving, surprising and beautiful, The Neck Is A Bridge To The Body is Kaki King at her visionary best, as ever deconstructing and redefining the role of solo instrumental artist though virtuoso technique, outsized imagination, and boundless humanity.
A Kickstarter campaign to help fund The Neck Is A Bridge To The Body was launched last week and almost immediately exceeded its fundraising goals. Every dollar raised via www.kickstarter.com/projects/ 469596960/kaki-king-the-neck- is-a-bridge-to-the-body will help King and Glowing Pictures push the technical limits of the production, with funds also being allotted for King to record the ambitious original score. Both the soundtrack album and a national tour of The Neck Is A Bridge To The Body are slated for later this year – please see www.kakiking.com for regularly updated news and information.
Related Post

Carla Bruni Returns to North America for Three Special Dates

Goldfrapp in Cinemas for One Night Only