– Yelle – Complètement fou (Kemosabe)
Boxx Magazine | Yelle – Complètement fou (Kemosabe)
Monday 14th March 2016,
News
Yelle – Complètement fou (Kemosabe)
Bree Davies October 22, 2014
Overall Score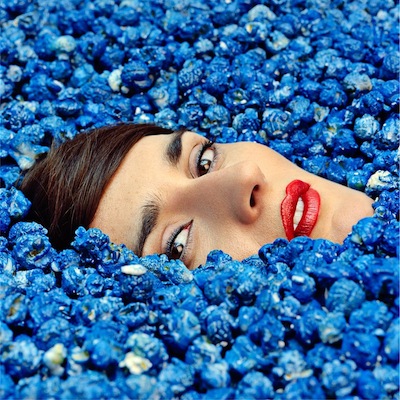 Though MySpace has seen several confusing overhauls in recent years in an attempt to bring back its mythical pop culture glory, nothing could compare to the early 2000s when it was fertile ground for new music. While Panic! At the Disco and Artic Monkeys not only made it out alive but shed their Internet scene hair, acts like Millionaires and Jeffree Star have made careers out of being seen. Then there's a group like Yelle. Though they appeared through the same virtual music portal, the French act was actually able to use the MySpace platform as just that—a platform.
There hasn't been much growing or evolving for Yelle between 2007's Pop Up and their latest, Complètement fou. Yet the trio has been able to just keep adding on to a great thing. The biggest movement on this record, if anything, is the work of Dr. Luke, the king of the Billboard charts over the last decade who has worked with everyone from Miley Cyrus, Britney Spears and Nicki Minaj to Bon Jovi, Mos Def and One Direction. But under the Doctor's influence, Yelle still isn't quite the mainstream pop show it could be … thankfully.
"Les Soupirs Et Les Refrains," "Florence En Italie" and "Un Jour Viendra" are soft and crushing and sweet. Singer Julie Budet's voice, while not terribly versatile, delivers ballads perfectly. She's best suited for the bounce of throwback pop beats that GrandMarnier and Tepr create around her. The title track, "Complètement fou," might be the best example of this back-in-the-day style, harkening to a time when CeCe Peniston and Crystal Waters were simultaneously ruling dance floors and airwaves. It may also be the best track on the record, though the electronic instrumentals on "Nuit De Baise II" sound like a lost Al B. Sure backing track and remains a close contender.
This ability to reach back in pop history and bring that sound to a crisp and futuristic front is what makes Yelle great. And it's that familiarity in sound that translates to waves of emotion, especially for listeners who may not be versed in Budet's French lyrics.