– Zola Jesus: October 16, 2014 in Chicago
Boxx Magazine | Zola Jesus: October 16, 2014 in Chicago
Wednesday 20th January 2016,
News
Zola Jesus: October 16, 2014 in Chicago
Jessica Nikolich November 3, 2014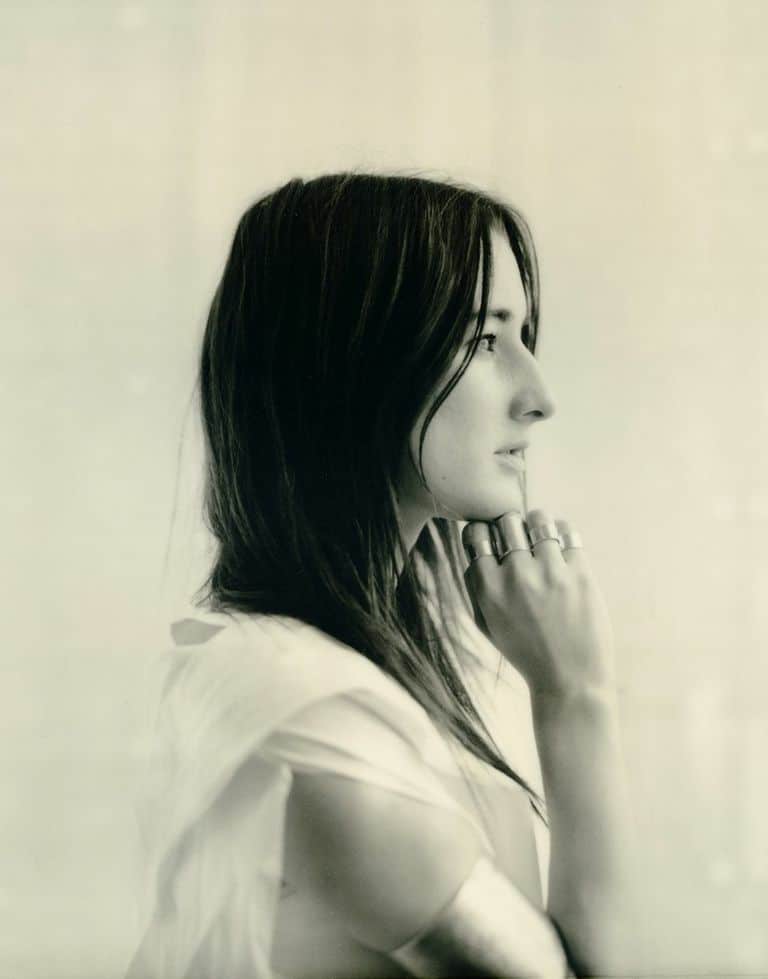 "This is practically a hometown show," a sinewy Nika Roza Danilova said to the crowd at Chicago's Thalia Hall. Better known as Zola Jesus, the 25-year-old grew up about 300 miles north on heavily forested land in Merrill, Wisconsin and has spoken many times about the influence this lush scenery has had on her music. Her voice, even on stage, is always echoing through space, as if lost in a row of endless trees. It's a relentless powerhouse feature that resonates on her albums, usually set against a backdrop of minimalist instrumentation. With years of operatic training beginning at age 10, it's no wonder Danilova has such crushing vocal chords. Even live, with a full band, it booms.
The Taiga tour supports Zola Jesus' fifth release, an album that came to life from Danilova's travels to Iceland, Vermont and British Columbia, fully culminating on Vashon Island in Puget Sound, Washington. It was tracked and mixed in Los Angeles alongside co-producer Dean Hurley whose résumé includes the likes of David Lynch, Danger Mouse and Sparklehorse. "The music on the record is massive, with big brass and beats, crystal clear vocals," quotes Danilova on her label Mute Records' website. The voluminous sound exploded on stage with a four-piece brass band directed by arranger and tubist Joe Exley. While the heavily bearded foursome (one particularly Santa Claus-like) was hidden in flickering shadows, they were very present in every song.
Danilova, dressed in full black clothing, opened the show bent down towards the ground before gracefully unfolding into a surge of violent dancing. A large snowy white iceberg lit up behind her as "Dangerous Days," Taiga's first single, revealed itself. Danilova spent a lot of time closely working with lighting and stage designers to create a specific sculptural atmosphere for this tour—and it worked.
Before her, Chicago's own The-Drum opened the evening with a rush of metallic tribal beats crossed with rap and R&B. Dabbling from their debut LP Contact (available through Audraglint), the duo constructed walls of hypnotic trances that closed in for 10-minute stretches, prepping the space for Zola Jesus swells.
On stage, she tumbled through new songs "Hunger" and "Hallow" and "It's Not Over" and dipped into 2011's Conatus for the gloomy "Vessel" and even deeper into the past for "Night" off her debut Stridulum: "Thank you Chicago for [continuing to] come and see me since that song came out in 2009," she said. This was another night to remember with the intense pockets of propeller hair moves and spooky silhouettes. It's hard to imagine a whole tour of performances this intricate and full-bodied, but Danilova is clearly stepping out and making music that will leave an impression—aurally and visually.
Related Post


Boxx's Albums of the Year 2014